EVERiSE empowers businesses to be purpose positive.
To integrate sustainability thinking into every activity.
So that every business can thrive through these wild and wonderful times.
What is your vision, purpose, or goal...?
Is it relevant to the world today?
And how ready are your business and people to make it happen?
Clarify, organise, and expand your business with our unique business development experiences.
Take care of the inside of your business, so that you can shine out.
Think business planning made simple
Think sustainability but systemic
Think development and integration
(That's what we are rebranding sustainability to mean in action)
2 minutes. 10 questions.
How purpose positive
is your business?
Assess your foundation.
A unique business
development experience
Combining business & communication tactics with an integrated approach to sustainability, we offer a unique business development experience.
Guided by our purpose positive method, together we look in, out and beyond your business whilst empowering you to clarify, organise and scale your purpose.
3 months
Clarify your vision, purpose and outline a strategy.
7 months
Clarify your vision and purpose. Develop a clear strategic foundation supported by a plan to bring it to life.
12 months
Clarify your vision and purpose. Develop a clear strategic foundation supported by a plan to bring it to life. Includes execution, integration and follow-up support.
Receive monthly inspiration and learning sessions.
Event hosting, moderation and presentations
With a proven track record in bringing life to events, we empower and engage any crowd to re-think and recognise their value so they can get on it.
Purpose Positive Method (PPM)
The purpose positive method guides the development of a relevant and resilient strategic business foundation.
Its five steps invite you to think big, clarify, strategise,
execute and follow-up.

Designed for everyone, it can guide individuals, groups, organizations and societies in and outside of business to be in continuous development.

Want to find out more? Get in touch and learn how this could empower you to clarify, organise and expand your business.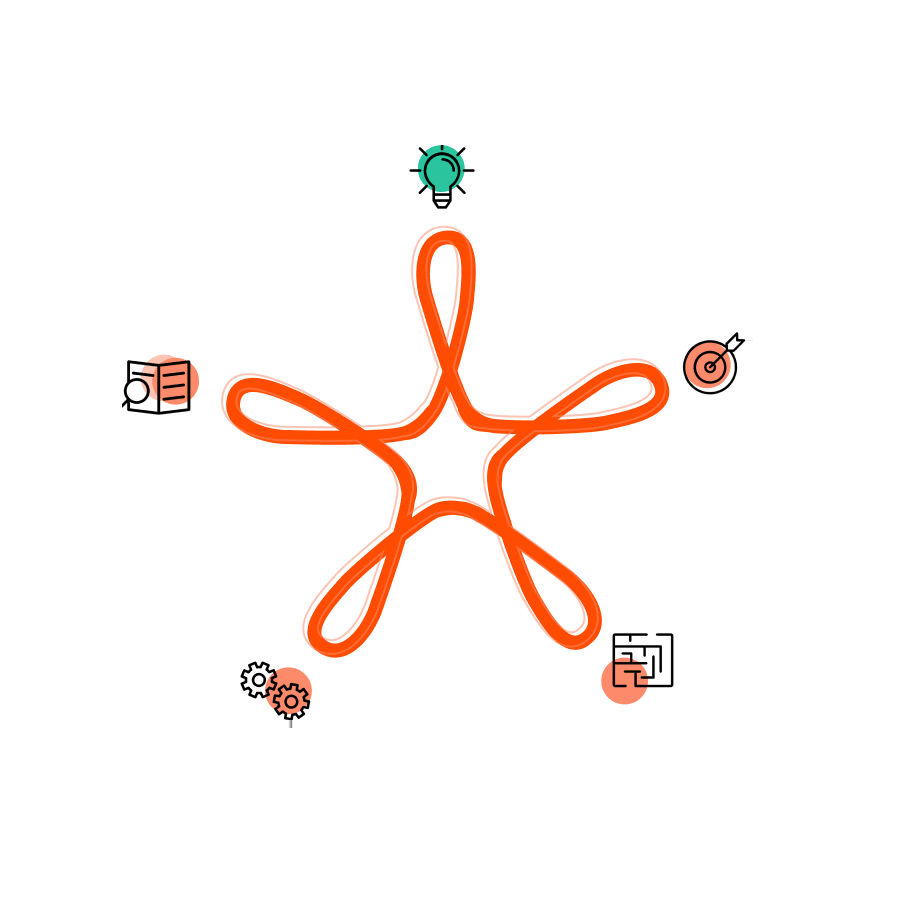 Have you heard about the planetary boundaries?
The science is out (since 30 years) and globally politics, business and individuals are responding.
Collectively, we must now all operate within
the planetary boundaries if we wish for any sort of stability.
Yes, it's serious. To thrive into the future we need an update in our understanding and way of doing things, especially in business. The parameters have been set, and now it's time to play the new game.
It's time to update, clarify and develop into the new.
You know you have to, and we can help you.
EVERiSE is a strategic business and communication agency.
Our mission is to empower businesses to become positive purpose.
To empower fulfilled people, to live energy positive and waste-free lives
within the planetary boundaries
We believe in the positive driving force that businesses behold.
And it all starts with clarifying your purpose and taking care of the inside.
We empower businesses to respond to and resolve our global challenges.
Through simplifying the complexity of the world around us so they can act.
We know the future brings opportunity.
And by updating our thinking and doing we can effectively solve
inequality, fossil fuel dependency, and waste (to name a few).
Founded in 2018 by Stephanie Anna Bartscht, a multi-lingual business dr. EVERiSE has worked on strategy, sustainability, design, communication, and events with start-ups, corporations, and small to medium-sized businesses, worldwide.  Offering services in English, Spanish and Dutch, we focus on making a better world through better business.
Interested in an internship, partnership, or other? Get in touch.
The task ahead is grande and can only be done together.
We are not consultants.
We are practitioning partners.
We talk, empower and do.
Develop, integrate, and follow-up.
Brace yourself, the world is changing, and it always has, and always will. Shocking, or perhaps not so. Over the last 10 years . . .  Read More Interested in working together?
Get in touch. We love to hear from you.