EVERiSE empodera a las empresas a ser propósito positivo.
Para integrar el pensamiento de sostenibilidad en cada actividad.
So that every business can thrive through these wild and wonderful times.
¿Cuál es tu visión, propósito u objetivo...?
Is it relevant to the world today?
And how ready are your business and people to make it happen?
Aclare, organice y amplíe su negocio con nuestras experiencias únicas en desarrollo empresarial.
Take care of the inside of your business, so that you can shine out.
Piensa en la planificación empresarial simplificada.
Piensa en sostenibilidad pero sistemáticamente.
Piensa en el desarrollo y la integración.
Conviértete a ser propósito positivo.
(Así estamos llamando la sostenibilidad en acción)
2 minutos. 10 preguntas.
¿Qué tan propósito positivo
es tu negocio?
Evaluar tu base de negocio.
Una experiencia única
del desarrollo empresarial
Combinando tácticas de negocio y comunicación con un enfoque integrado a la sostenibilidad, ofrecemos una experiencia única del desarollo empresarial.
Guided by our purpose positive method, together we look in, out and beyond your business whilst empowering you to clarify, organise and scale your purpose.
3 meses
Aclarar tu visión, tu propósito y esbozar una estrategia.
7 meses
Aclarar tu visión, tu propósito y desarrollar una base estratégica clara, apoyada en un plan de negocios, para hacerla realidad.
12 meses
Aclarar tu visión, tu propósito y desarrollar una base estratégica clara, apoyada por un plan para hacerla realidad. Además de apoyo en la ejecución, integración y el seguimiento.
Incluye sesiones mensuales de inspiración y aprendizaje.
Servicios complementarios
Albergar eventos, moderación y presentaciones
Con un historial comprobado en dar vida a eventos, empoderamos e involucramos a cualquier grupo humano para que reconsidere y reconozca su valor para que puedan participar.
El Método propósito positivo (PPM)
El método propósito positivo guía el desarrollo de una base estratégica relevante y resiliente.
Sus cincos pasos te invitan a pensar en grande, aclarar, planear,
ejecutar y realizar seguimiento.

Diseñado para todos, guía individuos, grupos, organizaciones y sociedades dentro y fuera de las empresa para estar siempre desarrollándose.

¿Quieres saber más? Contáctenos y descubra cómo este método podría permitirle aclarar, organizar y ampliar su negocio.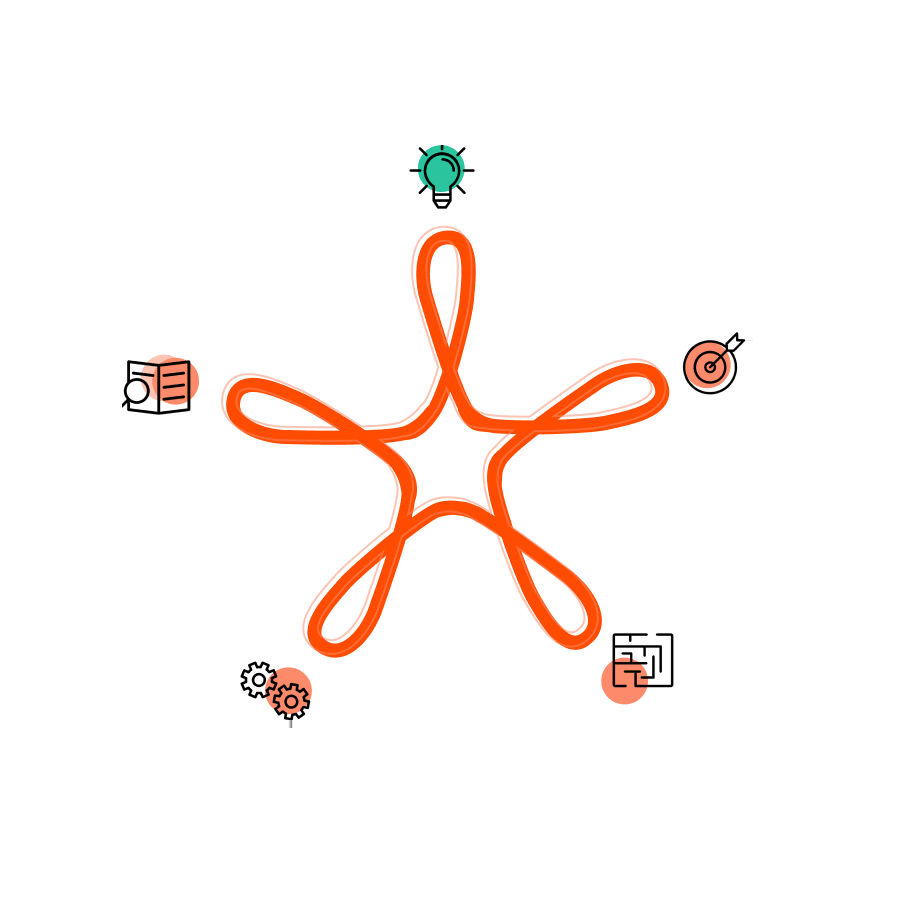 ¿Has oído de los límites planetarios?
Esto fue conocido desde hace 30 años y por todo el mundo la política, las empresas y los individuos están respondiendo.
Ahora colectivamente debemos operar dentro de
los límites planetarios si deseamos algún tipo de estabilidad
Sí, es serio. Para prosperar en el futuro necesitamos actualizar nuestra comprensión y forma de hacer las cosas, especialmente en los negocios. Se han establecido los parámetros, y solo nos queda jugar el nuevo juego.
It's time to update, clarify and develop into the new.
Sabes que tienes que hacerlo y nosotros podemos ayudarte.
EVERiSE es una agencia de negocios y comunicación estratégica.
Nuestra misión es empoderar negocios a ser propósito positivo.
Para empoderar a todos a vivir una vida plena, con energía positiva y sin desechos
dentro de los límites planetarios.
Creemos en la fuerza motriz positiva que impulsa a la empresas.
Y que todo empieza con clarificar tu propósito y cuidando el interior.
Empoderamos a las empresas para que respondan y resuelvan retos globales.
Simplificando la complejidad del mundo para que puedan actuar a favor.
Sabemos que el futuro trae oportunidades.
Y actualizando nuestra mentalidad y tomando acción podemos resolver eficazmente
la desigualdad, la dependencia de los combustibles fósiles y los residuos, por nombrar algunos.
Fundada en 2018 por Stephanie Anna Bartscht, una dr de negocio multilingue. EVERiSE ha trabajado en estrategia, sostenibilidad, diseño, comunicación y eventos con start-ups, corporaciones y pequeñas y medianas empresas, por todo el mundo.  Ofreciendo servicios en inglés, español y holandés, nos centramos en hacer un mundo mejor a través de mejores negocios.
Te interesa en hacer una prueba o asociarte con nosotros?. Contáctenos.
La tarea que tenemos por delante es grande y solo la podemos hacer unidos.
No somos consultores.
Somos socios practicantes.
Hablamos, empoderamos y hacemos.
Desarrollamos, integramos y hacemos el seguimiento
Brace yourself, the world is changing, and it always has, and always will. Shocking, or perhaps not so. Over the last 10 years . . .  Read More ¿Interesado en trabajar con nosotros?
Contáctanos. Nos encantaría escucharte.